Club members and their significant others are invited to come party with us October 14th from mid-afternoon until dusk.
We will have live music, games, food and wine (not to mention your club shipment to take home).
Please RSVP by email to penmansprings@gmail.com  and include the club member's name and if you are bringing 1 guest (sorry but do not RSVP on Facebook since Beth doesn't know how to access that).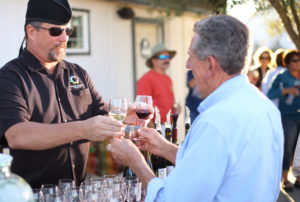 Raffle for HurricaneVictims
We all want to help those who suffered loss during the recent Hurricane. Let's do it with a raffle & wine ring toss. Here is what you can do to help:
Purchase raffle tickets in the tasting room
Toss rings and if you land on a wine bottle neck the bottle is yours.
Optional: Bring bottles to contribute to the ring toss game.
This will be an on-going effort to help those in need.